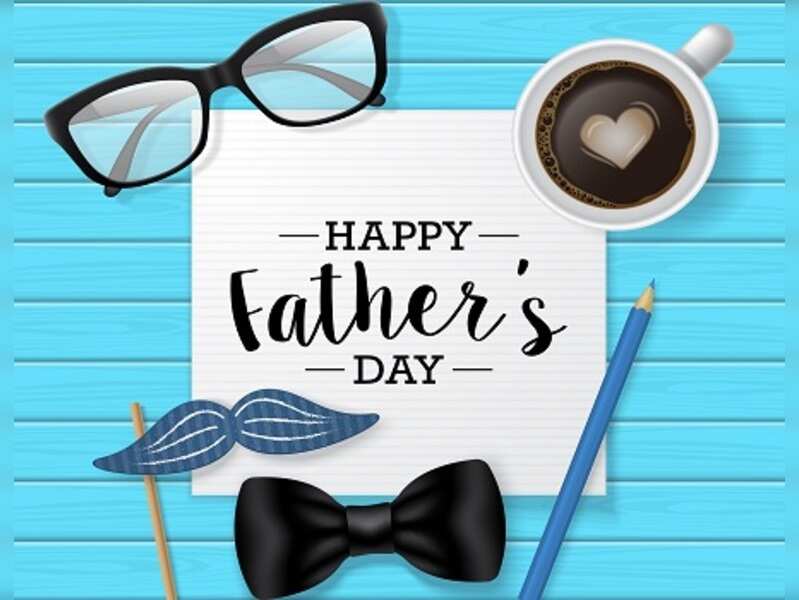 Come 21st June and we embark to celebrate Father`s Day. Never before has so much light been thrown on it as these days. Probably because the position or let`s say Fatherhood is on the makeover. Emotions attached to other celebrations like Grandparents Day (they are child`s best and natural ally) , Brother`s Day /Sister`s Day (aah!!!siblings, always partners in crime; closest bond shared) , Mother`s Day (oops! My miniscule mind and skills are trying to tread on the topic too big for my pen) have remained more or less the same. However, these days as our society evolves, it is the Fathers who have come out of the closet and are gaining as much prominence and role as the mothers.
Socially, culturally, historically whatever angle we think, men were considered to be providers. Raising a family, teaching values, morals, basic life lessons, involving around kids etc. was predominantly a woman's space. There used to be no embarrassment involved in not knowing the ages, class, interests or such basic things about their kids. How often we have heard when we go wrong or don't know anything people ranting "Mummy ne kuch sikhaaya nahin." How ridiculous! Without further digressions let me say that this used to be a common scenario running in our past. Before anyone trains guns at me, let me clarify that there were 'modern' dads too in the past. Please don't take it as an attempt to malign anyone.
Move over and we come to a transcending change and here comes an alpha male on stage. He is responsible, caring and knows that marriage and responsibilities that come with it are like an equal partnership. He is well aware of the fact that the best thing he can do for his kids is to love and respect their mother. He takes time out of his busy schedule, involves in his children's lives and understands that a child does not need his money alone but love, time and nurturing.
The new age dad can be seen caring for and comforting mom- to- be in distress when in labour, sharing the responsibility of bringing up their bundle of joy, getting up in the nights when the baby cries and changing diapers. Many MNC's have now come up with paternity leave keeping in mind the changing societal trends.
Now the house is a home and not a lodge to him. No longer is he a lousy man who comes home, has food, gets up and then goes to work. A father's presence is more and more found around these days. He gives his precious weekends to kids playing, listening, teaching them and realising that his children's success, failures and mistakes are not only to be burdened on his spouse but are his responsibility as well. And what a better way than leading by example. I have personally come across fathers who include in their share of duties waking up the kids, getting them ready for school or even going to the extent on some days packing their tiffin. Hats off to all the guys out there for understanding how fathers conduct themselves is so important because they teach unconsciously their sons how to treat their wives and their daughters what to expect from a marriage.
To quote Reed Markham, "The quality of a Father can be seen in the goals, dreams, and aspirations he sets not only for himself but for his family."
So all the fathers out there be it Gen X, Y or Z, please take a bow, the spotlight is on you. Thank you for putting your heart and soul in bringing us up. May God bless you with lots of health and happiness and may we always grow by your shadow. A very happy Father's Day!!!